Five for Friday
1. "Interview with Rick Kaselj: Preventing and Healing Forearm Injuries"
From Jim Smith and Dieselcrew.com
http://www.dieselcrew.com/rick-kaselj-prevent-heal-forearm-injuries
After suffering from medial epicondylitis (golfer's elbow) at the beginning of last year, I think this post is really important. Golfers elbow, was, for me at least, a huge pain in the arse, to be blunt.
I had to stop all upper body exercise for 8 weeks, and even had to drop any lower body exercise that involved my arms. So squats, deadlifts, and lunges were all out too. Basically, I had two months of doing leg presses, leg extensions, leg curls, calf raises and ab work – fun fun fun!
Also, I wasn't able to box with my clients, as holding the pads up and taking punches was too much for my elbow joints. All in all, it sucked. Plus, I had to spend a fair bit of money on acupuncture, physio and sports massage, which worked a treat, but left my wallet a touch on the lighter side.
This is a great post from injury expert Rick Kaselj, published by Jim Smith at DieselCrew.com. It breaks down what elbow injuries are, the causes, how to prevent them, and how to treat them. Don't do what I did and leave it until it's too late. A year on, my I still can't overdo the any grip work, and benching heavy still feels awkward and uncomfortable on my elbow joints. I've learnt my lesson, and now have a thorough forearm massage once every couple of weeks, which helps a tonne, but I'd have been much better off tackling the problem head on at the initial signs of injury.
Follow the advice in this post, and you can't go wrong.
2. Uncommon Condiments by Brian St Pierre
http://brianstpierretraining.com/index.php/uncommon-condiments/
Tired of bland, dry, boring food? Read this.
There's no excuse for not enjoying healthy food, and there's nothing wrong with condiments. In this blog, Brian lists his top 3 condiments for making your food taste even better, while keeping it healthy.
I'd also like to add my own here – I personally use a lot of mustard (English, obviously), salsa, low sugar Ketchup, hot sauce (Holy Cow Himalayan hot garlic from Asda is especially good), Nando's sundried tomato marinade, and plenty of spices – cayenne, jerk, mixed herbs, hot and sweet paprika, cumin, etc.
3. John Roman on Glute Training
http://www.romanfitnesssystems.com/blog/glute-training/
I know that I posted another blog on glute training from Gret Contreras a couple of weeks back, but let's face it, who doesn't want a sexy derriere?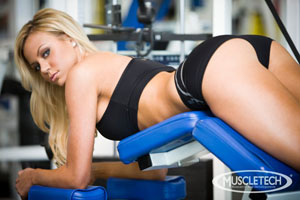 I love this blog from Roman, as it contains his usual mix of excellent advice and American humour, delivering on content, yet giving you a laugh at the same time. Most of the exercises are slightly more advanced, and you will need access to a gym, or at least a decent exercise set up at home to carry out the workout, but there are also bits that gym "newbies" and home trainers can incorporate to help get your arse to the next level.
4. "The Stationary Bike Workout is Rubbish and Should be Outlawed" by Nick Mitchell
http://www.nickmitchellblog.com/stationary-bike-workout/
I don't know if you can tell, but Nick's not really a fan of cardio!
In this post, he delves into why the stationary bike is pretty much a waste of time:
It's far too easy, it increases hip flexor tightness (something which 99% of the population suffer with anyway), it puts you into a poor position, doesn't burn many calories, doesn't do much for fitness, and is so ineffective that most people read a book whilst on it!
I agree with all of these completely, yet I still use one.
Why?
For me, I do two types of cardio. Once or twice a week, I go hard on my cardio – sprints, HIIT intervals, kettlebell training, running hills, body-weight circuits, a Deck of Cards Workout - http://articles.elitefts.com/training-articles/play-your-cards-right/ but a couple of times a week, I also do an easy cardio workout, usually on the stationary bike.
I do this for one reason – to burn a few extra calories, without overtaxing my nervous system, and to aid with recovery. In this 30-40 minutes, I only break a slight sweat, and burn around 250-300 calories. However, it loosens by joints, reduces muscle soreness, picks me up mentally, and is far more productive than me sitting on my sofa or at my desk for the same amount of time. I consider this what Phil Learney refers to as "Fuel Work," and definitely believe it has a place in a training routine.
The issue arises when people only do steady state cardio on the bike, and don't do any weight training, tough CV work, or energy systems training. This will get you no results whatsoever. There's a reason why all the overweight people in gyms are in the cardio area, while the lean, muscular ones lift weights.
What does Nick think is the only thing worse than the stationary bike? A recumbent bike. And I'm ashamed to admit I use one of those too, for the same reasons as I use the normal bike above, and because I feel that recumbent bike interval sprints are awesome.
Oh yeah, I also read a book on the bike! :D
That's me on the right
Two New Blogs – My Weekend at the Ultimate Performance Education Internship, and Supplements 101.
http://mikesamuelspersonaltraining.co.uk/article.php?id=170
http://mikesamuelspersonaltraining.co.uk/article.php?id=171
The first blog here is my write up of the mentorship weekend course I attended on April 28th and 29th at Ultimate Performance in Mayfair – coincidentally owned by Nick Mitchell, author of the above article.
The second is an updated blog originally posted last year on my guide to the 5 key supplements you should be taking. Check them out and let me know what you think.
That's all for this week. Train hard, and stay strong. All the best.